Are you looking for Meet Edgar Alternatives for better management of your evergreen content? There are a number of quality, time and cost-saving solutions for scheduling of repeated content or recycled content to social networks.
So in this post, I've rounded up 4 solid Meet Edgar Alternatives…. that will make you grin and save you hours! 
BY DONNA MORITZ | 22ND MAY 2018 | CONTAINS AFFILIATE LINKS
If you are someone who needs to post consistently on social media, you've no doubt heard about evergreen content and the ability to re-queue it out to multiple social platforms like Facebook, Twitter and LinkedIn.
Category-based queues are the most popular format for this. It avoids repeat posts of the same link in a row and allows you more control of what type of content is posted at what time.
This ensures that you don't accidentally have six links to blog posts go out all at once! Using category-based queues gives you more even distribution. It also makes creating a cohesive social schedule easier because you'll have a better idea of what's being posted.
Not only are business owners looking for solid Meet Edgar Alternatives that can provide re-queue functionality across a range of social platforms, but as of 2018, they are also looking for tools that will comply with Twitter's terms of service. We will get to that soon.
So let's take a look at how Meet Edgar fits in to all this before we jump into the Meet Edgar alternatives…
Why "Meet Edgar Alternatives"?
Meet Edgar was one of the first tools to create a system for automating the repetition of content. And users flocked to it, excited and dizzy with the prospect of putting social media on auto-pilot.
It was new and fun, and made it possible to schedule out a lot of great content with minimal impact on time and resources. For many of us, the reaction was this:
But as good as Edgar was, it was pricey for most of my community, and it only achieved one function – scheduled queued content.
If you wanted more granular control of your posts it didn't provide that function, and then you needed a separate tool to manage your engagement – hence the cost with needing more than one tool.
We'll take a look at my top pics for Meet Edgar Alternatives in this post – tools that perform a similar function and allow repeated or queued content on an evergreen basis.
We'll also look at what is "allowed" with regards to queued or repeated content – and by this I am referring to Twitter's Terms of Service and what you can and can't share.
How Does Twitter Factor into evergreen content or repeated content?
Twitter's Rules are not actually new as discussed in this post by Agorapulse's CEO Emeric Ernoult. It's just that now they are making a bigger point of saying they will enforce them – like in this article from February, 2018.
Twitter is doing this (as they say) to combat spam. Spam is something I would like to see being beaten down in combat, for sure! There are many facets to the "rules" but here are the two basic things to be aware of:
1  Don't post the same tweet to multiple Twitter accounts that you control.
Up until now, many users with multiple Twitter accounts (that's most of us) were posting the same tweet across their accounts using scheduling tools. You can no longer do this. 
While our policy update is focused on developers building applications on our platform, the Twitter Rules (https://t.co/ODeYIHZ2bG) prohibit posting duplicative or substantially similar content — both on one account, and across multiple accounts.

— Twitter Dev (@TwitterDev) March 23, 2018
2  Don't post identical tweets multiple times on the same Twitter account.
This is where people have "interpreted" the rule in different ways. For example, is there a period of time beyond which it is acceptable to repeat a tweet?
Is it 2 weeks, a month, 6 months…never? And it's open to interpretation as to what makes one tweet "subtantially different" from another tweet. 
Posting identical Tweets over multiple hours or days, or scheduling duplicate content for future publication, is still a violation of our rules.

— Twitter Dev (@TwitterDev) March 23, 2018
So, basically in a nutshell, many of the automation tools that allow repeated content to be scheduled on Twitter had to change as of March 23, 2018. And so did the way users used them.
Now, I'm not the first one to say "what the?". With a number of tools (including Edgar) created purely for content recycling on Twitter, why didn't Twitter ever enforce rules about identical tweets to the same or multiple platforms?
I guess it's similar to the existence of Auto DMs. We aren't allowed to use them, yet they still exist and strangely Twitter hasn't enforced that either. I hope they do. I'm much more annoyed by Auto DMs than repeated content… it's a bit like this:
Now of course it could be argued that you may be ok sharing similar content if there is a decent enough time span between tweets (whether it's a month or more, perhaps). But until I know for sure that this is ok, I won't recommend it on this blog.
Besides, there was an emerging problem of "set and forget" happening with full automation. I'll be the first to admit that I let some tweets rotate in a queue much longer than I should have. Many of us dropped the ball on that one from time to time:
So personally, I think a little more variation and less automation is a good thing. 
And remember, as I mentioned above, these rules have been there for a while now, it's just that now Twitter is making a more obvious point of saying they will enforce them.
In the spirit of helping my community to navigate the rules and move forward with sharing their content in the best way possible, I decided to look at 4 different tools that have allowed repeated or queued content.
There are definitely some great alternatives to Edgar in terms of cost and a wider set of features. Let's take a look:
4 Meet Edgar Alternatives (that you can use to save time)
Note:  Nothing has changed for Facebook or LinkedIn or Google+… so you can still post recycled or repeat content as before.
For each of the following 4 tools, I'll break down the main features, (as well as how each tool is modifying their functionality for Twitter in particular).
The big advantage of using Agorapulse as a tool for repeating or recycling content, is that it does so much more. I wrote about all the features of Agorapulse here.
With Agorapulse, you get the bonus of a full social media management suite including listening/monitoring, engagement management and reporting, as well as publishing and scheduling of content, including repeated content – which puts it at the top of the list for Meet Edgar alternatives.
Agorapulse starts at $49 per month for small business users so when you compare it to $49 for Meet Edgar you're already ahead with the extra functionality.
Other tools – including those mentioned in this post – don't provide the ability to engage with and reply to comments and private messages that you receive on Facebook, Twitter and Instagram. Agorapulse does.
Using Agorapulse for Repeated Content
Here's why Agorapulse is a great option for scheduling repeated content:
1  Setting up Queue categories is easy.
Naming your queue catogories, setting up the schedule for posts to be published on, and adding content is very intuitive with Agorapulse. It's a slick dashboard and it's all colour-coded to make it easy.
Firstly set up and name your content categories (colour-coded and ready to go!)
Once you have your categories set up, simply add times to the schedule and then add content to each category queue.
2. You can preview content for each social network.
Agorapulse displays a visual/image preview of the post so that you can see how it will look when you publish it. Here's an example of a Facebook post, ready to add to the queue:
3. You can choose to schedule posts to specific time slots, or add to the Queue of your choice. You've already set up your queue in Step one. Queue's filled with posts will look something like this:
Note:  Aside from the queue function, you can also choose to simply
add a post to the schedule or
repeat it a number of times (and set the minimum number of days between repeats on platforms like Facebook).
4.  You can pause the Queue at any time.
I love that Agorapulse has a pause button so that if there is a natural disaster or it's not great timing to post, you can pause the queue. Or perhaps you want to pause a seasonal queue of Christmas posts… it's easy! Meet Edgar has a pause button and it was something that I really wanted to see in any Meet Edgar alternatives.
5. It's easy to customize your content for each different social network.
You can easily optimize your content for Twitter, Facebook, Instagram, LinkedIn or Google+. The queue function can be handy for announcing events like a Facebook Live on a weekly basis. Using it for repeated content allows you to automate the process and share the same content over again in a queue that goes out at a certain time once per week.
HOT TIP:  When it comes to queued content, I'd still recommend that you add a few variations of the posts you want to repeat (even on Facebook where the rules of Twitter don't apply). Set the queue to space them out over a minimum period of time.  Variation keeps your content fresh.
6. Advanced Reporting
Don't get me started on Agorapulse's reporting (+ search and monitoring).  You can find out more about it here. But suffice to say, it's comprehensive. If you want to find out how successful your queued content actually is, there's a report for that!  With one click your analytics are calculated and presented in an easy-to-decipher report format, including your best performing content (ie posts, tweets) based on engagement and reach.
Twitter and Agorapulse
Just like for Facebook, the preview in Agorapulse includes an option to post as a Twitter Card or Image post:
Note that you can also queue or schedule your post. Here's where you need to take notice of Twitter's rules and comply with them. There are a couple of ways you can do so with Agorapulse:
1  Blocked ability to post duplicate content to Twitter accounts
On a closer look at the image above, you'll notice that Agorapulse blocks the ability to post duplicate content to more than one Twitter account as soon as the tool recognises that I am posting to Twitter. This helps you to keep in line with Twitter's guidelines.
2  Variation in content
If you need to share a new blog post or event, it's not enough just to tweet once. You have two options with Agorapulse on Twitter for repeating a link:
You can Schedule your post once, or more than once with variations – Add your post, choose the date and time, and decide whether it will go out more than once. If it goes out more than once then you will need to edit the repeated tweets so that they are not "duplicate" content. More of that below.
Queue your post once or more than once with variations. In Agorapulse's words: when you're queueing content for Twitter, make sure that you don't select the option to "re-queue multiple times." You can still use this feature for other platforms, but this is where you'd end up in violation of Twitter's rules. Add your post to the top or bottom of the queue (queue next or queue last).
One way that I do this is to use Advanced Scheduling to publish one tweet, and then set it to repeat a certain number of times (say every 7 Days up to 6 times) as follows:
As you can see from the example above, I can easily see the new posts that are scheduled and go straight in and edit them. You can vary the text, the hashtags, emojis, the image – or preferably a mix of elements.
Note: It's ok if the link stays the same when you do this. It's the text that needs to change each time.
See the end of this post for tips to help you easily change up your tweet content in super-fast time!
If your post warrants more than just one tweet, you can quickly vary a number of versions and schedule them out on a daily basis or over a couple of weeks – after you publish or before the event.  I had been doing this for new content well before the new "rules" – as I liked to mix it up.
Bulk upload from a queue: Unlike many other tools, Agorapulse allows you to bulk upload up to a 100 pieces of content at once using a pre-populated CSV file. This includes photos (great for Instagram) and content from any RSS feed! If you like curating content, the RSS bulk publishing option will save you hours of work every month. Having your queue stocked and ready to go is VERY satisfying, for sure!
3  What's coming for Agorapulse?
As with most tools, the team at Agorapulse is working on ways to make the variations of tweets easier.. and quicker, so that you can get scheduled ahead and not break the Twitter Rules.
They are working on a function that is going to help us to repeat our tweet variations in a snap – all in the one interface. With such a great user experience, I'm sure whatever Agorapulse dishes up will be fun to use.
In Summary
Agorapulse is without-a-doubt the #No1 All-rounder and I know that many of my audience have found it an excellent option for replacing Edgar AND getting the "swiss-army-knife of social media management" as a bonus!
In other words, you no longer need to cobble together a bunch of different tools. I'll keep you posted on updates to come!
SmarterQueue is probably the closest comparison to Meet Edgar itself when it comes to queue functionality and repeated content. But as one of my top Meet Edgar Alternatives it does a lot more. SmarterQueue has a lot of extra features that Meet Edgar doesn't have including curation tools, competitor analysis, more detailed reports and date-specific scheduling…and it's more affordable.
So really, it's still kind of like comparing apples to oranges vs apples to apples.  Let's break down the features of SmarterQueue as one of the Meet Edgar Alternatives:
I wrote about SmarterQueue in detail this post, including some of the features that make it one of the top Meet Edgar Alternatives. It's worth checking out if you want the full overview.
As a stand alone tool,  SmarterQueue is a good option. It starts at $16.99 USD per month for 4 social profiles, and goes up to $67.99 per month if you want 25 social profiles, more categories, queued posts and advanced import functionality.
Using SmarterQueue for Repeated Content
Let's break down the functions for scheduling and queueing content with SmarterQueue and then look we'll look at how SmarterQueue is handling the Twitter changes too! Here are a few reasons why we've included SmarterQueue in this list of Meet Edgar alternatives:
1. It's easy to get started and set up your categories, posts and queue.
This is a quick overview of how it works using a Facebook Post as an example:
As outlined in the video, it's pretty easy to add your content and then choose to post it now or schedule it in a queue for repeated content. Here's an example of a Facebook post :
Once your categories are set up, you can easily choose
(a) the category of content for scheduling,
(b) whether you want the post to go out once or to queue it again after posting,
(c) the expiration/duration of the post – for example, if you wish it to expire by a certain date, or after a certain number of postings (similar to Agorapulse above).
A handy feature is that you can also set defaults for how your evergreen content is added. For example, you can set the default so that new posts are added to the top of the queue or the bottom of the queue – or as drafts. This can apply for bulk imports as well.
2. You can easily Pause your Queue.
SmarterQueue allows you to pause your queue in any combination – either individual queues or the entire queue if you have to quickly stop all posts. Again, this is super handy if you need to stop seasonal content or pause a queue during a natural disaster or event, where it's polite not to post. It's also a necessary feature of any of these Meet Edgar alternatives.
3. It's Easy to Add Content from other sources
As shown above, it's easy to add content via a single post.
But if you are looking for more than your latest blog post you can use the "Add Content" feature. This allows you to find fresh content in a variety of ways, such as importing from an RSS feed, importing from a CSV, your media, or existing blog posts just to name a few.
Here's an example of this function being used to find best posts from Facebook (you can search based on most likes, comments or shares). Then you can share the popular content again on your Facebook Page:
A handy feature is the ability to bookmark your favourite sources of content like Twitter accounts or blog posts. Then you can use them later to be able to easily grab content to schedule from those accounts.
SmarterQueue also recently added the ability to search on millions of images and GIFs via Giphy (GIFs), Unsplash and Pixabay.
4. An Easy-to-Use Visual Dashboard
Compared to Meet Edgar, SmarterQueue makes it so much easier to see where your content is at with a quick view. You can toggle between multiple ways of viewing your scheduled posts to find the view that suits you best.
You can view your scheduled posts by the usual standard list view of posts in the queue, in the order in which they will be posted. Or you can view your scheduled posts in calendar view, choosing from:
weekly view showing scheduled posts
monthly view showing scheduled posts
monthly view showing posts categorised by social profile or by category. This allows you to get a snapshot view of where you need to increase or decrease content types and perhaps which profiles need some more content added or shifted around. 
Here's an example of what the Monthly Calendar View (note the color-coding) might look like:
5. Detailed Stats
SmarterQueue offers stats and analytics. You can get granular and look at individual categories in terms of what is performing best for engagement as well as looking at the percentage of content that goes out under each category. You can also look at:
Optimal posting times based on past performance on social profiles.
Hashtag performance (ie which hashtags get you the most engagement).
Engagement in general on any social platform including content posted before starting with SmarterQueue.
Best performing posts.
You can view and print analytics in chart format, and use this to report to management and track your progress.
Find out more about SmarterQueue in this post.
Twitter and SmarterQueue
SmarterQueue have a couple of ways of handling Twitter's rules, some I like better than others. The first two are interim methods, and the 3rd is coming soon.
1  Retweeting Your Tweets
SmarterQueue will still recycle tweets by retweeting the original tweet if it detects a duplicate tweet in your schedule. The first tweet will go out as normal, and then any duplicate tweets that are not edited will be automatically posted as a Retweet.
It's a workaround that may comply with the rules but I'm not keen to retweet my own tweets. My gut feeling is that Twitter won't allow this on an ongoing basis anyway.
However, according to SmarterQueue's team, this is really just a fall-back action to avoid posting duplicates. If it's used purely for catching tweets that you miss that fall through the gaps, it's a handy protective measure. I just wouldn't choose to use it as my No #1 method of choice for sharing repeat content moving forward.  SmarterQueue are also working on an alternative, more sustainable method (see below).
2  Review Your Duplicates
A second tool that SmarterQueue has to help with avoiding duplicate content on Twitter is a tool for reviewing your duplicate tweets.  This tool shows all the duplicate tweets that are in your queue currently that (without any intervention or changes) will be published as a retweet.
So, if you – like me – don't want to retweet your own content, you can use this tool to hone in on duplicate tweets.
All you have to do is click on one of the tweets (as in the example below) and edit the text, hashtags, images or a combination of those factors. It's actually pretty easy to rephrase a sentence or caption once you get started.
Here's how my duplicate content is displayed on the Duplicate Tweet tool:
And as I said above, it makes sense to post varied content and not just the same content over and over (rules or no rules).
3  What's coming for SmarterQueue?
SmarterQueue have informed me that they are in the process of also adding a feature that will allow multiple "variations" of a post – including text and media variations.
This will be across all platforms, not just Twitter, which will allow you to easily split-test content on any platform. It will also allow you to extend the recycle period of a post again without having to retweet your posts (phew).
I'll keep you posted on any changes.
#3  Viraltag
Virtaltag is a social media marketing tool that began as a tool focusing on Pinterest scheduling and now allows for scheduling to a variety of social media platforms. It also has an option for scheduling repeated evergreen content which is why I have included it as one of the potential Meet Edgar alternatives. But, as you can see below, their evergreen feature does not currently include Twitter.
Viraltag does however, still offer evergreen scheduling to Facebook and Pinterest and regular scheduling to other sites like Instagram, LInkedIn and Tumblr.
Pricing starts at $24 per month for 1 individual user (up to 10 social profiles) and a small business plan for $79 (for up to 3 users and 25 social profiles) – and $249 per month for brand pricing.
Using Viraltag for Repeated Content
If you don't need to schedule queued content to Twitter then you can still use Viraltag for other platforms at the moment. It works similarly to Edgar in that you set up your categories, timeslots and content ready for evergreen repeated content.
It doesn't have as many features as Edgar or SmarterQueue but it works as an added feature as part of Viraltag's overall offerings.  The ability to use queues is still handy.
1. It's easy to set up your categories and timeslots
Viraltag has an easy-to-use dashboard so it's easy to navigate the process of setting up categories and schedules.
To set up your evergreen posting, you simply add new categories for your posts and then set up time slots with a designated categories for each time slot.  Set up your categories first and then allocate them to specific times in your posting schedule. For example, on my Facebook account I can set up the following categories and timeslots:
2. Adding content to your queue is quick and easy
Here's an example of the dashboard for adding your content for scheduling to Facebook. You simply choose your social media platform and add your content.
Once you add your URL and caption you can choose to upload an image or let the URL pull in your featured image on the post.  You also need to choose if the post will be scheduled as an evergreen post and choose a category for the post to be added to the queue:
Viraltag's "Clone Post" button can be used to bring up an additional copy of your post so that you can easily schedule it for another social media platform or to create a variation of your current post. This is a handy tool for keeping your content fresh and relevant for the platform you are posting to.
As I said above, I don't think it is a bad thing to avoid duplicate content across all platforms, not just Twitter.
You can also click on "Post Preview" to check how your post will look before scheduling it out. This is an extra step compared to Agorapulse and SmarterQueue – which both propogate the preview automatically – but still important in order to check how your post will look:
Twitter and Viraltag
As I mentioned above, currently it is not possible to use the evergreen function for Twitter on Viraltag. If you try to schedule evergreen/repeated content to Twitter (as I have for Facebook above), you'll see a pop-up like this one below:
Viraltag is blocking the ability to use their Evergreen Content features (and Clone Post feature) for Twitter, in order to comply with Twitter's terms of service. You can read about their decision here, but here is their quote about how this works:
You can't use the 'Clone post' feature to duplicate your Tweets. 

You won't be able to select more than one Twitter profile when scheduling content in our Scheduler. 

The 'Evergreen content' feature will be disabled for your Twitter profiles moving forward.
So for now, you can use their evergreen content scheduler for other platforms, just not for Twitter.
Viraltag are working on implementing new features that will make scheduling to Twitter as easy as possible – so it's another "watch this space" when it comes to Meet Edgar Alternatives.  
As one of the original "queue" based tools, I wanted to include Buffer as another of our Meet Edgar Alternatives. With Buffer you can post to Twitter, Facebook, LinkedIn, Google Plus, Instagram (and Pinterest on their Pro Level Account and above).
Buffer starts with Free accounts (limited to 3 social platforms and 10 posts in your queue at any one time per social account).  Many users will start at the Pro account for $15 per month with 100 posts in the queue and up to 8 social accounts. There are also business plans for more functionality.
Buffer is more simplified than the other tools mentioned above. With Buffer, you set up a queue and allocate time slots for each social platform. Then you simply add content to your queue in one click – but there are no queue "categories".
Here's an example of a posting schedule in Buffer for a Twitter account:
Using Buffer for Posting Repeated Content
In contrast to the other tools listed in this post about Meet Edgar alternatives, Buffer is different. Buffer doesn't allow you to schedule one post to repeat multiple times with automation on any platform, (not just Twitter). They've explained this as follows:
"This is a question we hear a lot. We know that quite a few of you are looking for this type of functionality. Unfortunately, this is not something that our tool offers, and we'd love to share some of the reasons why. A great social media marketing strategy can absolutely include refreshing and repurposing content, but duplicating the exact same message is generally discouraged, and most social networks have a section in their guidelines or terms of service about what constitutes as spam"
Regardless of which platform you are posting to, there are ways to use Buffer to save time and share content (even repeating your content, but with quick edits). Here are a few key features of Buffer:
1.  Easily customize content for multiple social platforms.
As mentioned, Buffer doesn't have category-based queues that post repeated content – each of Buffer's queues are specific to a social platform.
You can add content directly into the dashboard, with the ability to post content to multiple social platforms – easily customizing the content for each network:
Posts are then added automatically to your queue,  according to the posting schedule you have set up. You can add posts from:
the dashboard
from social media platforms using the Buffer button
from Blog Posts using social share buttons
by using the Google Chrome Extension
…to name a few!
2.  You can pause your content with a Pause Button.
Buffer has had a pause button for a long time, and I think this feature is a no-brainer for any queue based tool – whether it's repeated content or not. Sometimes you just need to pause your content and with Buffer you can do this in one click.
3. Using the Re-Buffer Feature to repost content
A variation of repeated content is to use Buffer's Re-Buffer function. You can find the Re-Buffer button to the bottom right of queued posts. It's the main reason I have included Buffer in this post about Meet Edgar alternatives.
Re-Buffer allows you to edit the post before adding it back to the Queue. It's a quick way of changing up your posts for variety (especially for Twitter where you can't post duplicate content).
Note:  It's super important that you edit your tweets to change them up before re-buffering. Otherwise you will be breaking Twitter's duplicate content rules.
Buffer recommends that you use this approach to "take a different angle on the content each time you share it", so you are not just repeating yourself.
Use the Re-Buffer tool to try different headlines and changing up your content, especially when posting to Twitter. Here's a tip from Buffer about how they re-buffer their content:
"On Facebook, perhaps we'll use the blog title the first time we share it and a snippet of interesting text from the blog the second time. Sometimes we'll use an image, other times we'll use a video or a gif. There are lots of things you can do to reframe your content."
Want more tips for changing up your content? Then check out my tips below… 
Twitter and Buffer
Buffer are also making changes to help users comply with the new Twitter guidelines, mainly with regards to posting duplicate content to multiple Twitter accounts. They stated:
"Twitter recently announced changes to their platform to prevent people from misusing multiple accounts to artificially amplify a message. Specifically, their changes mean you can no longer post to multiple Twitter profiles at once from any third-party tool, including Buffer. To comply with Twitter's terms of service, we've made an adjustment to Buffer so that you will only be able to schedule content to one Twitter profile at a time. You will still be able to schedule content to multiple Twitter profiles with one Buffer account, just not the same message to multiple Twitter profiles simultaneously."
Buffer is now showing this message any time you try to share to multiple Twitter profiles:
As stated above, the workaround for sharing variations of your content more than once is to use the Re-Buffer feature. Buffer recommends that this is an option for Pro and Business plan subscribers. Just make sure you edit any re-buffered tweets to mix up your content!
The Re-Buffer method isn't as easy as putting things on auto-pilot but if you have a small business and you are only handling a small number of accounts, then it could be enough.
If you want more functionality like Agorapulse, your options are limited with Buffer as it is not built for full social media management including replies.  You'd need to purchase Buffer Reply which starts at $110 per month.
3  What's coming for Buffer?
Buffer has acknowledged that although these changes can seem disruptive at first, they also believe it is great news for the Twitter ecosystem in the long term – where we will see more authentic content. 
However, they also are exploring solutions that will make posting unique content to multiple accounts easier and more streamlined (while still doing the right thing by Twitter and the Twitter community).
Their plans include a way to help you create unique content for Twitter posts in the same composer session, and also exploring ways to help you easily schedule retweets for related accounts.
And what about Meet Edgar?
Meet Edgar have decided to shut down their content recycling for Twitter, and are apparently working on new ways of allowing you to add tweets to your library of status updates – without breaching Twitter's rules.
I have no doubt that they will introduce functionality that will allow the continued posting to Twitter using their tool. But I still think that you have some solid Meet Edgar alternatives in this post – especially Agorapulse as an all-encompassing solution, and SmarterQueue as a stand alone tool.
Tips for Twitter Content Moving Forward
I think we can agree that full automated repeat, duplicate content on Twitter is no more. What is important now is how easy it is to change up your content for scheduling multiple, varied posts – something that I considered for each of these Meet Edgar alternatives.
There are a number of strategies you can apply to your posts in order to generate non-duplicate tweets quickly. The URL or link can be the same, it's just what you post around that link. It doesn't matter which of the Meet Edgar alternatives you chose, these tips are still helpful:
Here are some ways you can vary the content in your Tweet:
Change up the text – It's easy to change the phrasing or message to mix things up.  Don't just repeat the blog title. Ask a question, add your summary of the post or quote something from the post. There are many ways to change the text so that it's a unique post.
Change up the image – you can change the actual image or create 3 or 4 variations of the same image with different headings. You can also switch from a static image to a GIF.
Change up your hashtags – there are zillions of hashtag options available to us. Use one or two in your tweet to mix up the content.
Add emojis – not only are emoji's an easy way to change your content between posts, but it's also a great way to catch attention!
Note:  this works for any social media platform – not just Twitter – there's no harm in shaking up your content to make sure that your posts are different!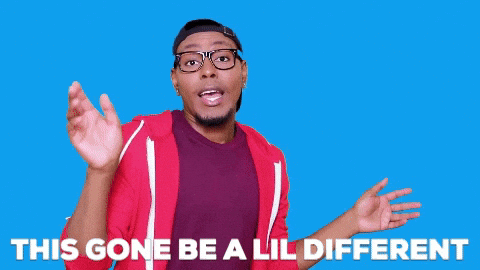 Your Choice of Meet Edgar Alternatives!
Each of the Meet Edgar alternatives in this post is very different in how they offer evergreen posting and how they are handling evergreen repeated content for Twitter moving forward.
The good news is that we can still post repeated content to other sites like Facebook without difficulty.  However, there are some things to consider when looking at tools that are Meet Edgar alternatives. Look for a tool that:
Suits your needs. If you need a social media management tool that includes engagement, scheduling and reports, then Agorapulse is a great choice. For many this will be great value for money when you consider all the functionality you get with one tool. If you have everything tied up and you are truly only looking for a direct replacement to Edgar, then SmarterQueue is worth checking out. Think about what the best choice for you is – based on tool functionality and pricing.
Gives you more than one function – if a tool can solve more than one problem for you, then consider taking it for a spin.
Helps you comply with Twitter rules – the tool should either block or rule against actions that infringe on Twitter's terms of service.
Makes content creation quick and easy – I don't necessarily need full automation in this respect but if a tool can help me create content (ie tweet variations) quickly and easily, then that's a big help!  A tool that has my back and can check for and block any duplicate content over a period of time may be handy too.
And lastly, be mindful of duplicate content in general when looking at Meet Edgar Alternatives – on every platform. Remember, these rules are not new, but now is the time to be mindful of them. Mix it up and catch attention with fresh content.
Over to You
Have you used one of these Meet Edgar alternatives for scheduling recycled or repeated content in the past? Or another tool?
How will you continue to post to Twitter without being put in the "naughty corner"?
What Meet Edgar Alternatives have you tried?  
The following two tabs change content below.
Donna is a Visual Content Strategist and founder of Socially Sorted, listed by Forbes as a "Top 5 Social Media Blog You Need to Know About". Donna helps brands leverage the power of visual storytelling and content strategy in their business. Her content has been featured in publications such as Forbes, Inc. & Entrepreneur and she is a speaker and trainer on visual content for the marketing and tourism industries internationally.