Want to find the best stock footage to create compelling visuals for social media? If you use visual assets on social, then this post will help you to up your game when it comes to stock footage – whether it's photos or graphics or videos. 
We break down the different types of stock footage, how to search for the right stock image or video and the best stock footage libraries to use. 
BY OLGA BEDRINA | 7 APRIL, 2018
If you're looking for stock footage, you're in good company: 74% of marketers use visuals in their social media marketing. And there is one thing you need to create truly compelling images and videos.
Stock footage.
Pictures and videos from stock footage providers are a great way to create visuals for social, easily and quickly. However, there is one problem with stock footage: it's too stocky.
Oftentimes, the pictures turn out to be too artificial and unnatural for creating any decent social image, let alone a video or presentation. I mean, who hasn't seen a picture that looks like this?
So, the question at hand is: how do I find and select the best stock footage to create compelling visuals for social?
One option that immediately comes to my mind is to head over to big stock footage provides like Shutterstock or iStock. Unlike free websites including Pixabay and the like, they have more resources to provide users with good-quality visual content.
However, even if you have a few extra dollars to spend on stock visuals for social, you will still need the right search terms to find the right visuals that fit your purpose best. In this article, I will show you how to do your search the smart way.
How to find the best stock footage
When getting started with creating your visuals for social media, you probably already have an image pictured in mind.
What color palette do you want your image or video to have?
What emotions do you want to evoke with this visual?
The more detailed the image, the better. Once you have a picture or video in your head, the next step is to transfer this vision into a search term that you can enter into a stock provider.
Tip #1. Get Into Details
When you type in your search term in a stock footage provider, try to get into as many details as possible. For instance, instead of searching for a term "beach", try something like "mixed people running on the beach".
Chances are, you might get fewer results but they are going to be highly relevant.
General search
With this kind of search, we do get a lot of different pictures from the beach. But it's much more difficult to choose the one that would be perfect for our purposes.
More specific search
By adding just a few extra words to narrow down our search, we get closer to the type of image that best suits our project.  
Tip #2. Be Creative with your Visuals for Social
What is worse than footage that is too "stocky"?
Using footage that hundreds of people have used before you.
I just ran a little experiment. I downloaded this picture from Unsplash, one of my favorite free stock image providers.
Then I headed over to Google Search by Images. To my surprise, this very image has been used over 3 million times, including Amazon!
If you want to avoid using the same stock images and videos that everyone else is using, try taking your mind from more specific searches to something more abstract.
For instance, if you want to show a city, you might want to try searching for Perth, Amsterdam or any other specific city. This way, you will avoid getting the same search results as everyone else:
Tip #3. Use the power of allegory in your search for stock footage
Another approach is to tap into the power of allegory (conveying hidden meaning through figures, actions, imagery, or events). We are all accustomed to certain associations that are recognizable all around the world. For instance, if you want to demonstrate the idea of "smart" in your picture or video on social, you can use a stock video of a light bulb.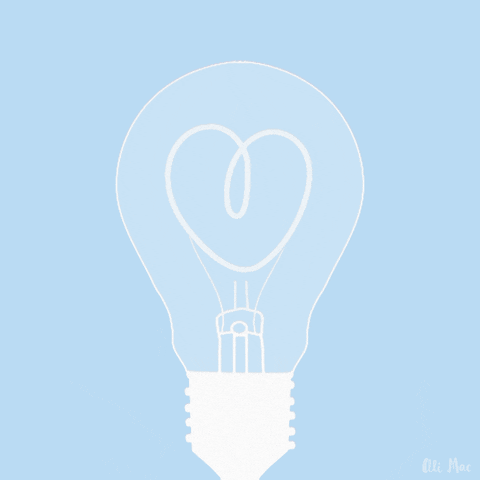 You might want to think of some other common associations, like:
Heart → love
Dove → peace
Sun → summer
Pumpkin → fall
Umbrella → rain
Tip #4. Use as many filters as possible.
Most stock footage providers have filters that allow you to tweak your search to match your needs. Try different filter combinations to see how it changes the search results. This will highly increase your chances of finding the exact footage you need:
Tip #5. Look for the same footage series.
If you are making a video, it's a good idea to search for the same object or person that was shot from different angles. This will help make your video more compelling.
If you are using a whole search phrase and not just one word, chances are, the footage from the same filming session will end up in one result:
Words to Use in Your Search for the Best Stock Footage
A good search can go a long way when finding the right visuals for social. Want to know what words professional designers use to find the best stock footage?
Here's my top list:
POV (point of view).

As if we are watching the video from someone else's point of view.

aerial or bird's eye view. We see the image as if from up above.
worm's eye view/ground angle shot.

The view from down below.

cut-out. A person is shown on a plain background.
copy space. Part of the video is free of any objects. Great for placing text on video.
blur.

Great for placing text on video.

landscape. Wide format.
full shot.

Shows a person standing, full height.

over the shoulder.

As if we are shooting from behind the person's back.

close up/extreme close up.

We see the person very closely.
Legal Issues with Stock Footage
Not all stock footage is created equal as far as legality goes. Of course, you can't just grab any footage off the internet and use it in your own marketing. But even footage that's been licensed for public use may come with a set of rules and regulations that you need to understand.
During your search for the best stock footage, you'll probably come across the terms "rights-managed" and "royalty-free". These mean significantly different things.
Royalty-Free
If you download or buy royalty-free footage or images, it generally means that you pay a one-time fee in exchange for the right to use a photograph with no ongoing license fees.  It doesn't, however mean that the work is copyright free. You may find Royalty Free images that are free (no cost) but will still incur an end user licence agreement of some sort. 
You can usually use the image as many times as you want, in just about whatever way you want with few restrictions. Always check the licence and whether it can be used for personal or business/commercial use.  
Rights-Managed
Rights-managed content comes with a far stricter set of guidelines and usually involves only being able to use the image for one purpose (ie one-time use).
Additional use may require the purchase of an additional licence. It's generally a good idea to stay away from rights-managed content if you're looking to keep things as simple and inexpensive as possible for your visuals for social.
Creative Commons
A Creative Commons (CC0) license is a public copyright license that allows the free distribution of an otherwise copyrighted work. A CC0 license is given where the author wants to give people the right to share, use, and build upon their work.
Ensure that no matter what type of image or footage you use, you check the use restrictions and keep a record of the terms and conditions of use.  
Best Websites to find Stock Footage
Ready to find the best stock footage for your next stunning visual for social? Here are some of my favorite stock footage providers to help you out.
Free
Pexels Videos
Pexels offers both stock photos and stock footage for free. All their content is licensed under CC0, which means you can edit or change the videos and use them free for personal and even for commercial projects.
Pixabay
Pixabay is famous for their extensive library of stock photos, but they offer a great selection of free stock videos as well. In order to start browsing videos, simply choose the option "Videos" in the dropdown menu. All of their content is licensed under CC0.
Videezy
Videezy has tons of beautiful, free HD and 4K videos in many categories for you to browse. They also offer some pro content that costs money. Not all of their clips are licensed under CC0, so make sure to click "License info" on each individual clip's page to find out how you can use it.
Find more free stock footage providers in this post 29 Places to Find Free Stock Footage for Your Videos.
Paid
Shutterstock
Shutterstock is one of the most famous and best popular footage providers. No wonder: you can find footage on just about anything on this site. Videos come in different resolutions, so it's easy to find a clip for social.
Wave.Video
As an online video maker, Wave.video, comes with 2.5 million video clips and images. All of them are royalty-free, which means you can use them for any purposes, be it a video ad or organic post on social. The cool part is that you can edit the video right in the video maker. It's great for all of your visuals for social. 
iStock
iStock is another option for those who are ready to spend an extra buck on stock footage. Just like Shutterstock, it comes with different filter options and videos on just about any topic. 
Over to You
Do you know any tips on how to find the best stock footage? Share in the comments below!
The following two tabs change content below.
Olga Bedrina is the Content Marketing Manager for Wave.video. She is passionate about new technologies, video marketing, and travelling.
Latest posts by Olga Bedrina (see all)