Want some tips for beginner video editing for social video? In this post, we share the main challenges for beginners when it comes to video editing for social media, and how to use simple hacks and strategies to edit videos like a pro – even if you are a non-designer.
BY DONNA MORITZ | PUBLISHED JANUARY 30, 2020
Posts on this blog may contain affiliate links, which means we receive a small commission at no cost to you if you purchase through a link.
According to the team at Wave.video, creating video content provides a number of key challenges when it comes to beginner video editing (and video creation):
Getting started
Finding the right content
Consistency
Making good videos
Time
This isn't surprising! Often more than one of these challenges poses a problem. Our lack of design skills, video editing skills or confidence stops us from creating videos.
In fact, it's often more than one of these challenges that will happen at once, when it comes to beginner video editing. For example, we might have difficulty finding the right content or ideas to create videos with, or we lack consistency in creating video and we're pressured for time.
All of this can be overwhelming. But the good news is that I have a few simple hacks or strategies that make it super simple to create social videos that catch attention – even if you have no design skills whatsoever.
Let's jump into 5 easy tips for beginner video editing (and video editing for non-designers) to get you started
Beginner Video Editing for Non-Designers (The 5S Keys to Pro-Quality Videos)
I've posted about the big mistake that non-designers make in a previous post on this blog. You can read it here. But that was related to visual design for images. What about visual design and beginner video editing for non-designers?
Here's the shortcut to what I wrote in that article in case you missed it. Non-designers are often being taught or told how to be like a designer when they don't need to be.
Instead they need to know a few tricks for editing templates and working with tools in a way that allows them to create designs – without knowing much about design at all. They need to be kick-butt non-designers, not designers!
The same goes for beginner video editing for non-designers with social video. There are loads of social video editing tools that allow us to create awesome videos. Most of these tools include templates to help us. The key is knowing how to edit those templates in a way that produces quality videos.
Let's look at 5 ways to do this. Use the 5xS Keys to help you:
1. Stop Designing
I know, shocking right?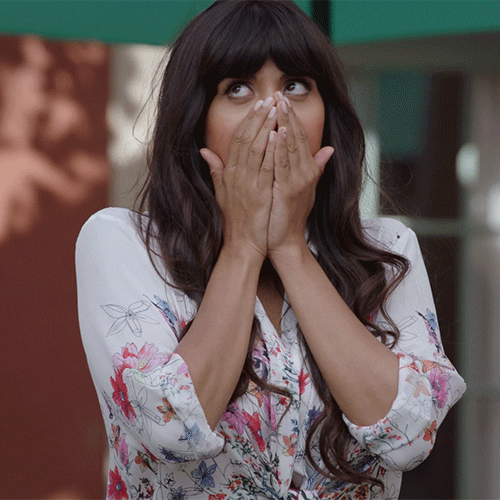 But it IS necessary to stop designing. If you are a designer or pretty savvy with designs, then by all means, create from a blank canvas. But for the rest of us, it's best that you stop trying to "design from scratch". Instead, start leveraging a quicker way to design. Use the templates!
I call it "Un-design" for beginner video editing.
Most tools (ie Bitable, Wave, Animoto) include designer-quality templates that allow you to create social videos easily and quickly.
Knowing that you can use templates is one thing. What you need to know is how to edit the templates without stuffing it up! The following tips will help you take your beginner video editing to pro-quality, as a non-designer.
PS: I'm not saying you can't EVER design. If you get savvy with it and you have skills in that area, then, by all means, go for it. But for the majority of us non-designers, it's best not to try to do it all. It's best to do the following:
2. Stick to the Elements
Here is where we need to stop designing and start editing or doing "switches". The designer has created an amazing template. The primary purpose of that template is for you to be able to edit it or customize it for your business. This applies to video AND image templates, by the way.
Don't ditch the template and re-design from scratch. Because if you were meant to do that, then you'd be the designer in the first place, right?
So, when approaching a template as a non-designer, it's important that we focus on one thing before starting to change anything. And that is to retain the essential core elements of the design.
This includes:
Sticking to the same borders and the "frame" of the design.
Sticking to the same design elements. This includes shapes, icons, lines or logos.
Sticking to the same font style and size (see below)
Sticking to the same number of elements (not adding extra elements)
Here's an example of a video that shows this in action with beginner video editing in mind. I shared this tip on a webinar for Wave.video's community and their content manager, Maria created this example to illustrate my advice:
Notice how Maria didn't change anything in the actual layout or style? She was able to stick to the design elements of the video template. Then she created a completely new video on a whole different topic, simply by changing the heading and image. She did this by also engaging the next tips in this series, Switch 1-2 things & Same for Same:
PS If you want to try Wave yourself, it is 30% off until Mid-February. Use this link and then hit 'Pricing' to get the special deal.
3. Switch 1-2 things
Before we start switching some of the designs and making simple edits, there's one simple rule to remember when it comes to beginner video editing for non-designers:
Start out small. Switch 1-2 elements to start with.
Then (and only then) can you look at maybe switching out another thing. But start with 1-2 things only.
It could be your title and photo like in the example above. Or, it could be your colors and image.
What happens if you switch out too many elements? This happens:
Courtesy of Wave … an example of what not to do!
Yes, it is possible to vomit design elements all over your video. Don't do that. Instead, start out with simple changes, and use Same for Same:
4. Same for Same
In the example above, you can see that the rule of 'Same for Same' was applied. If you are going to switch out a design element, then switch it for something similar.
Here is an example of how to switch out same for same in your video, by changing from a simple handwriting font to another simple handwriting font:
Here are some examples of how you can do same-for-same in your videos:
If you switch a title or text, stick to a similar length.
If you switch an icon or logo, stick to a similar size and location.
If you switch the colors, keep it to the same number (if the design has two colors and you switch to your brand colors, only use two).
if you switch an image or background video footage, choose a similar style. If it's a busy pattern, choose a busy pattern. If it's an image or video with lots of white space, choose something similar.
if you switch from a bold font for your heading overlays, stick to a bold font.
and so on….
Are you starting to see how simple this is? Now, there's one last rule that is worth remembering. Let's take a look at it:
5. Size Matters
Not to be too cheeky… ok, well, maybe a little bit. But size really does matter. It is everything when you are editing templates like a pro (a non-designer pro, that is). It comes into play with the other 5S keys. Same for Same? Yes, but keep the size similar too. Switch 1-2? Yes, but also keep the size the same.
So, this means that your size should be similar when changing out the following elements of your design:
Text – keep the length of text and the size of fonts similar for text overlays. If you need to change the size of your font to fit text on a line, change it by small font size increments (ie the minimum required).
Images – keep the same size image or style of video footage. Or if your image/video. With videos, this applies to similar-length footage too. If the video runs for 3 seconds in a template, choose a video that suits the 3-second time-span.
Icons – if you change out an icon, replace it with a similar-sized icon.
Font – keep the font size similar – if it's a handwriting font, change for a similar font. If it's a body copy font, change for a similar font.
A Recap of the 5S Beginner Video Editing System
Remember, if you're unsure, check this list of 5 x S tips:
Stop Designing
Stick to the Elements
Switch 1-2 things
Same for Same
Size Matters
Easy! Now you're all set to save time AND do some great beginner video editing.
Want to try Wave.video at a reduced price?
One of my fave video creation tools, Wave.video has just released the start of their 4.0 version rollout which includes a whole lot of new features over and above their amazing easy-to-edit dashboard, huge image, video and audio library, text effects, stickers, and a whole lot more:

Use this link to grab 30% off all Wave licences now for the next two weeks. (click 'PRICING' tab to see the 30% off deal).
Find out more about Wave here on this review post.
A Final Hot Tip!
Remember, there is no harm in keeping some of the elements of the design on a video template. If it's a great font and it works with your brand, keep it. If the stock footage in the template works with your brand video, keep it. Less is more when it comes to beginner video editing and switching out content.
Ready to Stop Designing and Start Un-designing?
We are notorious – as 'un-designers' – for complicating things to the point of butchering designs. Keep it simple and you'll be churning out pro-quality social video content in no time at all.
Want more tips on video editing for non-designers without re-inventing the design wheel? Check out this playlist below:
Get More Video Ideas – 99 Of Them!
You'll never run out of video ideas with this guide in your pocket. Grab it here to continue your video content creation.
Over to You
Are you guilty of over-designing when you probably don't need to? We've all done it! What tip did you find most useful out of this post? I'd love to know in the comments below.
The following two tabs change content below.
Donna is a Visual Content Strategist and founder of Socially Sorted, listed by Forbes as a "Top 5 Social Media Blog You Need to Know About". Donna helps brands leverage the power of visual storytelling and content strategy in their business. Her content has been featured in publications such as Forbes, Inc. & Entrepreneur and she is a speaker and trainer on visual content for the marketing and tourism industries internationally.
Latest posts by Donna Moritz (see all)