Have you considered Animated GIFs as part of your visual content creation?
Animated GIFs and short animated videos are easy to create and grab attention on the newsfeed of your favourite social media platform.
In this post, I share what they are, how you can create them, and how Animated GIFs can be used to not only grab attention but to convert fans into customers.
For many years, creating animations has been considered difficult and the realm of graphic designers. Not any more.
Now we have easy tools to create them with….so many tools.
But first, why create animated visuals?
It's simple.  Social media zooms past at the pace of the Grand Prix on every platform.
You will often hear that we have developed short attention spans..
via GIPHY (yes, this is a GIF).
But I think it's about more than that.  We, as a society, have had to become more discerning about what we engage with.
It's not about short attention spans. It's about making fast decisions on whether we will engage with visual content.
What does this mean? It means you need to grab attention and make a great first impression – to convince someone to engage with your content.
Animated visuals and short video give you the opportunity to do just that.  They are easy to create, they catch attention and they allow you to convey emotion, educate or entertain… in a way that is easy to process.
There are many types of animated visuals, but in this post, I am going to focus on the humble GIF.
Meet the humble Animated GIF
GIF stands for "Graphics Interchange Format" and it's a type of file that is compressed to reduce the transfer time.  Whatever that means…
The end result is a snappy animated visual that plays on a loop and can be used on email, websites, or social media platforms with great effect.
Side note… nobody can agree on how to pronounce the term, so just run with whatever feels comfortable for you.
Digital Trends described GIFs as "animated silent loops" and said that "GIFs have become the emotional currency on the web, allowing people to react in ways that words just don't allow".
GIFs can perform a number of functions for your content marketing:
Convey humour and emotion.  There's a GIF for just about every sentiment, regardless of whether you are sharing existing files… or if can create your own.  Sometimes words just can't say what you can say with a GIF!
Teach or show something step by step – GIFs as an educational tool have become popular with tech blogs and brands wanting to easily and quickly show how to do something.
Show features – a GIF can be used to show the features of a product or showcase something quickly and easily.
Other things to know about GIFs
GIFs are silent, so they are handy to view as they don't require sound, and can be viewed anywhere.
GIFs work really well on websites and in particular on blog posts.  They can add some emotion, humour or break up the post in an entertaining way.  Here's an example of a GIF that I used when words could simply not convey how frustrated I was about one particular social media "strategy" – check out No 2 in the post.
GIFs can be great in emails too but they suck up the MBs.  Just be sure you compress them down as much as you can before embedding them.  Some internet service providers may truncate your email before delivery if the file is too large.  Use them sparingly.
GIFs are great for showing how to do something with a screenshare.  I love how Buffer do this on their blog posts.
With that, let's check out some tools for creating Animated GIFs:
11 Tools for Creating Animated GIFs (Quickly and Easily)
1  Giphy
Giphy is widely considered to be the go-to-source of GIFs. The main reason for this is that they hold a massive library of hundreds of thousands of GIFs that you can search and share.
Chances are, if you see GIF that is shared on a comment, message, social post, email or blog post, it's often from Giphy.
Here's what the search looks like on the Giphy Homepage:
But it's "custom" GIFs that I want to talk about. This is where Giphy becomes an awesome tool. If you click on CREATE you'll be brought to GIFmaker central on Giphy.  The first option is to upload a video link (YouTube, Vimeo or your own video) to create a GIF.
Simply enter the link, choose the start point on the video from which you wish the GIF to be created, as well as the total duration of your GIF. The tool will create your GIF within these parameters.
The second option is to create a SlideShow with Giphy. I LOVE this method, as it is so super simple to use.
Gather up your images and drag them into Giphy. Then reorder them as you wish, choose the speed at which you wish the GIF to rotate the content , and create your GIF.
Here's one I created using simple quotes.  It takes seconds, once you have the original images ready to go.
Now I have a short animated GIF video to share.
You can also do some cool effects like captions, or use the GIF Editor which allows you to add stickers, filters, and other eye-catching effects.
If you want to create custom GIFs with your existing content, then Giphy is a great place to start.
2  Gifs
Gifs is another desktop tool that allows you to convert any link into a GIF.
It's more suited to curated content than creating your own GIFs (with less options than Giphy) but it does allow you to create GIFs from your own video files.
To create a GIF, post a video URL from YouTube, Instagram or your own video. This forms the basis of your GIF.
You can use an editor to add effects, including captions, padding, crop, stickers etc.
The end result is a URL for the GIF that you can share or download it to share later.
3  Recordit
This is where GIFs start to move from entertaining and fun to educational and helpful.
Recordit is just one of the tools that enable you to capture your screen and then turn that screen capture into a GIF.
Here's Recordit showing you how to capture a Screencast with Recordit (very meta, I know). 
It's super simple to use and great for showing how to do something on your desktop.
4   And Then I Was Like
Strange name, right? But this is one of the most super simple GIF creation tools. "And Then I Was Like" is simply a GIF maker that works straight from your webcam.
I'm a huge advocate for creating original content, so this is a great tool for quickly and easily creating a GIF by filming yourself face to camera.
It could be a simple expression, a sign of some sort, proudly showing a product… whatever you like.  If you can capture it in a GIF, then use this tool.
5  GifX (App)
I've just discovered this app for creating animated GIFs and I am still playing with it.
GifX helps you combine your videos and images with GIFs for some really cool effects.
Check out some of the features on this video:
There's definitely scope to create some fun animated GIFs with this app, and yes it could be easy to over-do it but it could definitely be used to catch attention on Instagram or Facebook.
Here's an example of the what you can potentially achieve with multiple GIFs:
The app allows you to save your projects as animated GIFs or as short videos.
6  Boomerang on Instagram
Boomerang is a fun tool created by the Instagram team.  It creates mini videos that loop back and forth.  Instagram states that "it's not a photo, it's not a GIF, it's a Boomerang".
But it's similar to a GIF so I am including it here.
Here's an example from Instagram's Boomerang Account:
7  Easil's GIF Maker
Easil's GIF Maker is one of my favourite GIF Maker Tools. It allows you to not only animate text but also icons, graphics and images. This gives you more control over the final product.
I now prefer to use it vs a one-click GIF creator. Most of the super-quick GIF Makers give you a super-basic result.  They only have a few key formats for animating your image and it usually involves text flying in from one direction or another.  There's no control over the way the GIF moves.
Easil's GIF Maker allows you to animate the the images or icons or illustrations… not just the text.
You can read more about Easil's GIF Maker here.
Here's a GIF I created with it in just a few steps: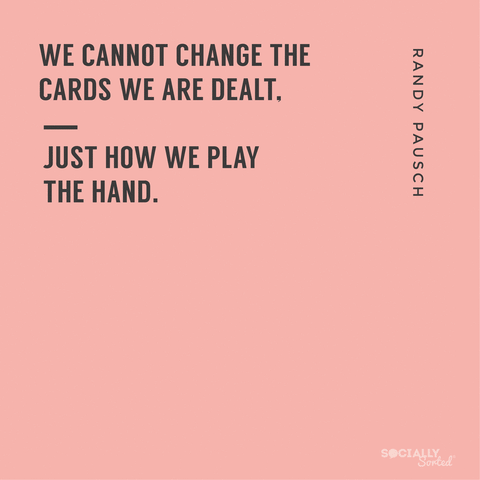 The beauty of Easil's GIF Maker is that all the tools you need to create stunning images are IN Easil. It's an amazing visual content creation tool, so you can create the visuals AND create the GIF all in one.
PS You have been warned – Easil's GIF Maker will send you down a rabbit hole of GIF Creation and you may not emerge until a few days later.  
8  Giphy Cam
This is the mobile version of Giphy, allowing you to record yourself/day/life as a series of GIFs.
Available on iOS and Android.
9  Phhhoto
Phhhoto is an app that takes a burst of around 10 photos and then combines them into a forward-backward loop a bit like the Boomerang app.
The final moving picture is animated and you can also add filters, overlay and text.
It's available on iOS and Google Play.
10  Burstio
Burstio is a cool app that takes all your "burst" photos on your phone and turns them into an animated GIF.
If you are like me and usually take burst photos by accident, then maybe this is not such a cool thing, lol. but if you take them intentionally, it could be a great way to create a fun GIF.
But, if you take burst photos intentionally, it could be a great way to create a fun GIF.
It's currently availabe on iOS only.
11   DSCO (by VSCO)
This is another app similar to Boomerang.  The King of Visual Editing apps VSCO has created it's own GIF creation app.
DSCO leverages VSCO's funky imaging technology and allows you to create short looping GIF images that can be shared to social media platforms or with the huge creative VSCO community.
You can also choose from branded presets to create your GIFs, a lot like the image presets that VSCO already offers.
Mistakes to Avoid with Animated GIFs
It's important to consider a couple of things when creating or using GIFs.
Be sure you consider the best format for your content. Sometimes there is a fine line between short video and GIFs. If your GIF ends up being quite detailed with lots of steps, then the content might be better served as a short video.
Use them sparingly.  If you have too many GIFs in your blog post you'll end up making us feel like we are at a club late at night with too many strobe lights going off.  One or two animated GIFs is enough.  Make them count and don't overdo it.
Be Wary of Copyright.  Avoid taking footage from movies or images that are copyrighted and making GIFs with that content.  You may wish to share existing links and embed files for GIFs from a site like Giphy or the tools above.  Regardless,  I recommend you steer clear of breaching copyright.  If you want to use something for commercial uses, then definitely create your own GIF or get permission to use the content in a GIF format.
Over to You
Have fun with GIFs. Have you created them before?
How have you used them or seen them used successfully? 
The following two tabs change content below.
Donna is a Visual Content Strategist and founder of Socially Sorted, listed by Forbes as a "Top 5 Social Media Blog You Need to Know About". Donna helps brands leverage the power of visual storytelling and content strategy in their business. Her content has been featured in publications such as Forbes, Inc. & Entrepreneur and she is a speaker and trainer on visual content for the marketing and tourism industries internationally.
Latest posts by Donna Moritz (see all)